The Ultimate Fan Adventure
Join us for an extraordinary experience like no other! Comic-Con: The Cruise takes place on Royal Caribbean's luxurious Serenade of the Seas where you will immerse yourself in the world of popular arts on a 4-day adventure at sea. Rub shoulders with your favorite stars, artists, writers and more, and experience a vibrant community of the most passionate fans across the globe.
The Highlights
You'll not only be a passenger, but you'll also be part of the story, making this an unforgettable experience. Get ready to sail through the pages of your favorite comics, meet your favorite artists and writers and immerse yourself in the world of popular arts like never before!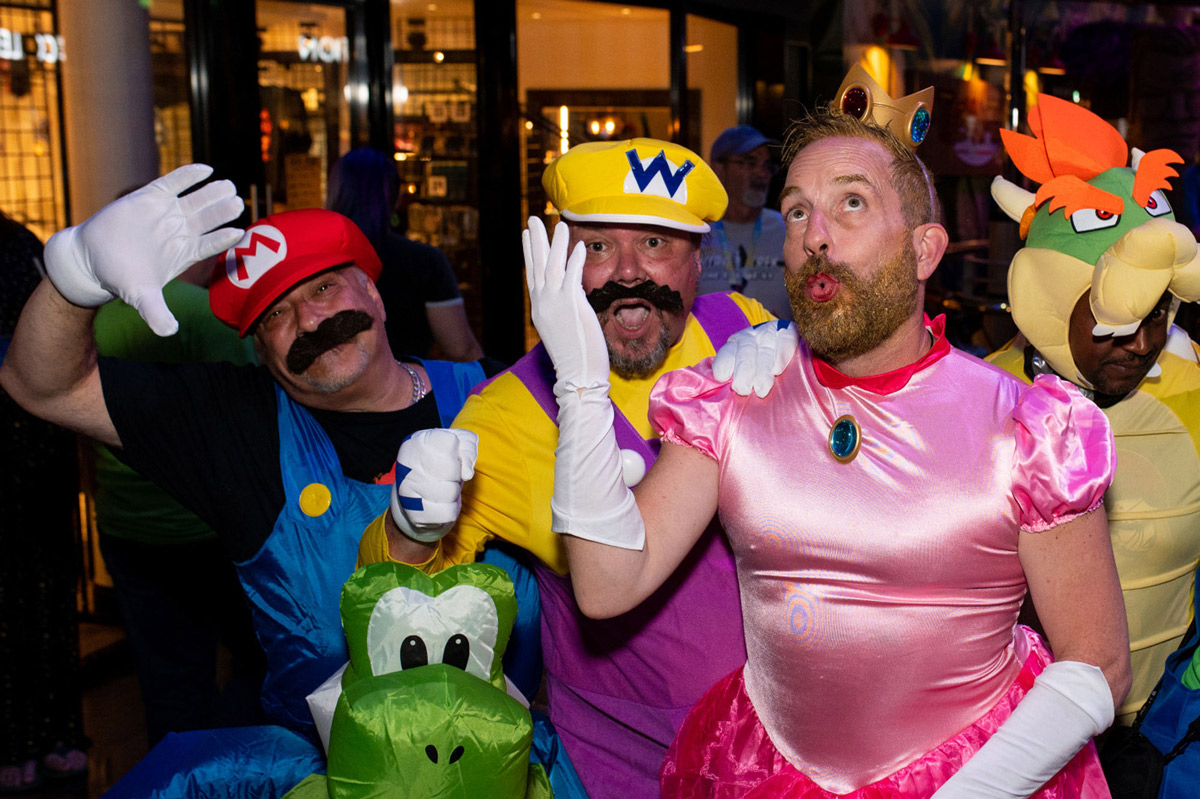 The Ultimate Fan Experience
This is an entirely new experience that brings together the most passionate fans from across the globe! Join us for an extraordinary experience jam-packed with top-notch artists and vendors, panels and Q&A sessions, competitive tabletop and video gaming, karaoke, trivia, theme nights, cosplay parties, and so much more!
Unlike most fan experiences, Comic-Con: The Cruise is more than a Con. The journey takes you on an unforgettable voyage in the Caribbean from Tampa, Florida to Cozumel, Mexico. Immerse yourself in the culture and natural beauty of the region, then you'll return to the ship for more fun and fandom as we sail the open sea.
nightly entertainment
On Comic-Con: The Cruise, The Talent sails with us, dines with us, and parties with us in a non-stop world of fandom. They also create a wide range of original, one-of-a-kind, nightly entertainment, including dramatic script readings, musical performances, comedy sets, game shows, and more. All performed in large and small, yet intimate venues around the ship, ensuring that there is always an abundance of fun to be had each night.
Interactive Events
Prepare for an immersive experience where you'll not only witness your favorite celebrities perform on stage, but also have the chance to mingle with them at exciting events showcasing their hobbies and interests. From yoga sessions, karaoke battles, and whiskey tastings, to blackjack showdowns and trivia for the most devoted fans, you will have non-stop fun throughout the cruise.
theme nights & cosplay
Each night's theme sets the stage for show-stopping costumes and cosplay. Whether you're a die-hard fan who makes intricate and lifelike costumes, or you are just looking to have some fun, you won't want to miss the chance to dress up and take part in the festivities. With several parties and events featuring everything from dancing and DJs, to shows and concerts, there's something for everyone on this incredible voyage.